Evil and the Sanctuary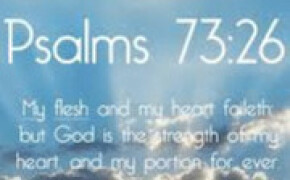 Good afternoon to all of you. It is our earnest prayer that all of you are well and safe. Our meditation is below, and please remember to pray for the names at the bottom of this email.
Evil and the Sanctuary
I wasn't sure when it was going to happen, but I knew that it would at some point. On Wednesday or Thursday this last week I started to see posts from well-meaning people on Facebook reflecting on what they believe to be the divine purposes behind our current situation. I cannot fault them for doing so; it's a natural response. Once we believe that our own safety and those around us has been secured, we start to ask questions about the meaning behind what we're encountering. All of us, no matter how much atheists and agnostics may protest otherwise, wonder about the larger purposes behind the pandemic. Christians in particular have incentive to do this, because we believe that God did not wind up the universe and walk away, but instead carries out His sovereign purposes in creation and providence, including and not limited to every microbe and antibody. When the kids are in bed and the house is quiet, or in the early morning hours when we look out at empty streets that are typically full of commuters, it is understandable to ask, "Why, O Lord, is this happening?"
I will write on the problem of evil at greater length next week, but I think it wise in the interim to reflect on a passage of Scripture that I've turned to a great deal, Psalm 73. Other sections of Scripture address questions that relate to what might be termed "natural evil," things like sickness and natural disasters. Others address more personal kinds of evil, where someone is doing harm to another. The questions that arise from both of these forms are evil are similar, particularly how it is that God could allow these things to come about.
Psalm 73 is a composition of Asaph, and addresses a particularly thorny subset of the problem of evil, "Why do the wicked prosper and the righteous suffer?" Asaph begins the Psalm by offering a confession, that "God is good to Israel, to those who are pure in heart," but he turns back to his own situation and his disgust at the prosperous wicked. The language that Asaph uses is striking. The lives of the wicked are characterized by ease and leisure. They are arrogant and proud of their wickedness, and they do not fear any kind of divine retribution. In verse 11, Asaph describes the wicked as boasting of God's ignorance.
And they say, How doth God know? and is there knowledge in the most High? (AV)
Asaph's response is what probably many of us would admit to thinking if we were honest.
13 Verily I have cleansed my heart in vain, and washed my hands in innocency.
14 For all the day long have I been plagued, and chastened every morning. (AV)
To put it in more modern parlance, Asaph is asking, "What's the point? If I follow the Lord's commands, I get the short end of the stick; but the wicked never seem to get what's coming to them." Most of us have run into scoundrels who, through deceit and betrayal, have cheated their way to power and wealth. We'd like to think that God would make proper distribution of the lightning bolts or at least mete out a tiny bit of smiting, but it doesn't come. Things are not the way they are supposed to be. Whatever evil we encounter, whether it is a natural evil like a spreading virus, or a personal evil like betrayal, we want to stop it or put it to an end and make things right, because we instinctively know that this is not the world as God made it, but one under the curse awaiting its redemption.
Asaph admits later in Psalm 73 that his brooding over the prosperity of the wicked made him "foolish" and "ignorant" (v. 22). He keeps himself from giving voice to his sentiments because he knows they might do harm to others in some way (v. 15). There is something that completely alters his perspective, however.

16 When I thought to know this, it was too painful for me;
17 Until I went into the sanctuary of God; then understood I their end. (AV)
It is in the worshiping of and learning from a holy God that Asaph has his understanding of the world properly re-framed.
If you read through the psalm, you'll notice that Asaph describes everything between verse 2-17 in terms of "I" and "they." After verse 17, Asaph directs his view to God, and so he addresses "You" in prayer.
Asaph's focus is moved from the world as he sees it to the God who truly governs all, who will take Asaph to be with Him after death, and will set things to right in time.
What is interesting about Psalm 73 is that Asaph's statements about the wicked are never refuted. Their lives are easy, they get ahead through deceit and graft, and they think that God does not see. At no point does Asaph indicate that his own material conditions have improved either. Time in the sanctuary does not result in a discovery of a long-forgotten inheritance. Instead, Asaph has his gaze fixed where it should have been all along, the Lord of Hosts who is our refuge. As in the case of Job, Asaph does not get a full explanation about the evils that have befallen him, but he does walk away with a renewed trust in the one who can do all things, and whose purposes will never be thwarted.
This is an important perspective to maintain. Even if things were entirely "normal" right now, we would face the problems of evil every day. If we forget that God is sovereign and good, we'll drive ourselves insane or apostatize, whichever comes first. If we keep reminding ourselves of who God has revealed Himself to be, the one who holds us with His right hand, we will navigate this fallen world with the right frame of mind.
Healthcare Personnel to Pray For:

Bonnie

Jamie

Jennifer


John

Linda


Ray

Tony
Final Notes
Please join us via the live-stream tomorrow morning. Thanks to Joe, Bob, and Meg for getting this set up on the website and Facebook.

If any of you are up for a Google hangout or a Skype call, please let me know by replying to this email.
Yours in the strongest bonds of affection and affliction,