Tom Roberts
Minister of Spiritual Growth, Elder
Joe Handzlik
Worship Leader, Elder
Doris Roberts
Church Clerk
Claudia Handzlik
Financial Secretary
Judy G.
Ttreasurer, Church Secretary
Office: 215-598-7797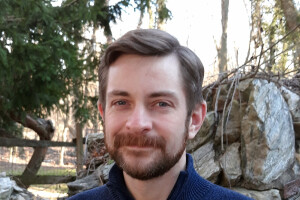 Joshua Brownfield
Pastor, Elder
Office: (215) 598-7797

Pastor Brownfield
Josh Brownfield was born in Missouri, and earned his Ph.D. in Church History from Westminster Theological Seminary. He has served in churches in Massachusetts and Pennsylvania and as a member of the evangelism staff for the Baptist Convention of New England. Josh joined the First Baptist Church of Wycombe elder team as an Assistant Pastor in February 2020 before becoming the Pastor in September 2020. He enjoys spending time outdoors with his wife and three children.