Filter By:
Grouped by: Joshua Brownfield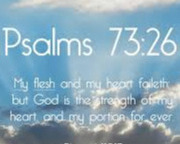 FBCW Family, Good afternoon to all of you. It is our earnest prayer that all of you are well and safe. Our meditation is below, and please remember to pray for the names at the bottom of this email. Evil and the Sanctuary I...
Good Morning FBCW Family, Because we're all at a distance from one another, I'd like to send you something every few days or so on which to meditate. This first installment comes from the history of the church right after the Protestant...